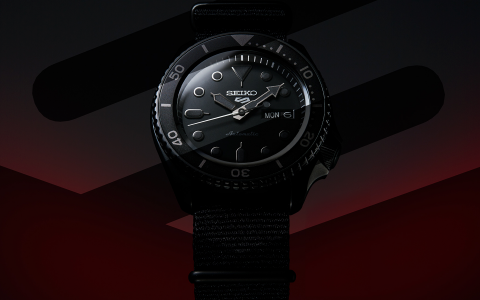 For over 50 years, Seiko 5 Sports has delivered consistently high levels of reliability, durability, performance and value that have endeared it to lovers of mechanical watches worldwide. Today, with the creation of a new design and a broad new collection, this much loved timepiece is re-born. Welcome to the new Seiko 5 Sports, a collection with all the same values but a fresh new look.
Genalogy of the Seiko 5 Sports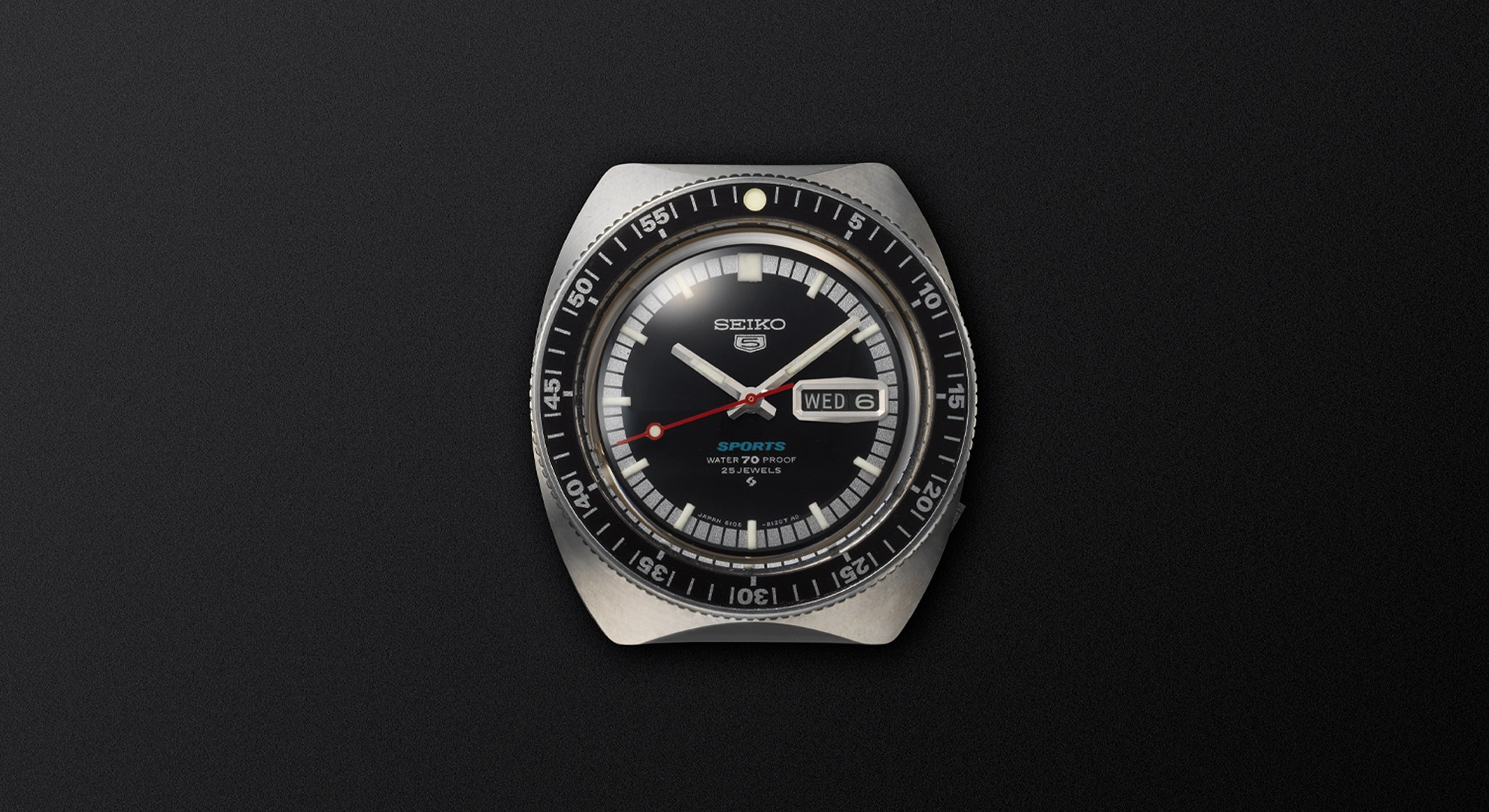 The first ever Seiko 5 Sports watch from 1968
Born in the 60's. Loved ever since.
The first ever Seiko 5 watch, Seiko Sportmatic 5, was born in 1963. It was Seiko's and Japan's first ever automatic day-date watch. ''5'' represented the promise that every Seiko 5 watch would have five key attributes.

Taken together and in combination with the then new mainspring and shock resistance system, these features gave Seiko 5 its distinctive appearance and its strength.
・ Automatic movement
・ Day-date display at the three o'clock position
・ Water resistance
・ Recessed crown at the four o'clock position
・ Case and bracelet built for durability